How to get your Managed IT Services for free
There's no doubt that running a business is expensive. From the cost of goods and services, to the price of office space and employee salaries, there are a lot of expenses associated with keeping a company up and running. Bills, such as cable, internet, and telephones can sometimes add hundreds, if not thousands of dollars, depending on the location to your bottom line. One of our client's has been using a traditional bonded T1 service through Windstream, and Windstream telephones. In case you forgot, this was the golden standard back in the day before cable became popular, a bonded T1 circuit gave you a whopping speed of up 3-5Mbps! This all came at a cost of a lot of dollars! Because this uses copper phone lines, T1 service was virtually available anywhere. With the build out in fiber infrastructure, you can often times get MUCH cheaper and faster internet now, that maybe a year ago was not available in your area. Because of the rapid expansion of the high speed, fiber networks, a few years is like a lifetime by today's standards. What this means is that if you are out of the contract and have not checked your ISP and telephone prices in over a year, it's certainly time to do so now!
We briefly discussed ISP's, now let's look at the telecom. Do you still have an on-site PBX? When you look at your bill are you still charged for PRI Circuit? (essentially copper phones lines) Are your phones still analog, or are you on VOIP? Often times we have a mindset that if it's not broken don't fix it, however, when it comes to old school telecom, it's certainly broken in regards to price and features, compared to what is out there today!
So how did our client get Managed IT Services for free?
Let's dive in and show you how it was possible for them, and something you can do to either utilize an MSP or lower your overhead.
As a consumer, often times we don't have much negotiating power when it comes to ISP's and telecom carrier prices and services. When you call AT&T or Comcast for service in your area, you are working with lower tier sales people that can't influence the costs outside of whatever promotion is currently available. When you go through an MSP with a channel partner network, they are able to directly negotiate deals on your behalf with these carriers. They often times shop around and show you options such as this:
Then they can go back to the carriers and say hey, this carrier is offering speeds of x, can you get us a better deal on that speed package with your services?
MSP and channel partners generally don't speak with the same lower tier sales people that consumers would, so when we call a carrier, we are speaking with regional managers that can make exceptions and skew prices to close the deal.
Let's take a look at our client now. They had multiple locations and each location had Comcast with Windstream T1 as a backup connection. They also paid for a PRI circuit for their analog phone lines, and were receiving a high telephone bill every month. So, what we did, was the same thing we do with all of our clients, is to perform a system services audit. What this audit includes is looking through our client's bills, we look through software, cloud services, ISP, and VOIP services that the business is current paying for. Here is what we typically find:
Clients are on old ISP plans where now, with the same carrier, they can get faster speeds, for the same price, or lower their cost to match their speeds
Analog phone service that is antiquated and expensive
Several redundant cloud services such as Dropbox and OneDrive
Paying for equipment rental
Unused software subscriptions
So, after performing such an audit for our client, we found that switching them to dedicated Fiber through AT&T's Gig circuit vs 3-5Mbps T1 circuit they had, they would save $693 per month getting better service and cheaper rates. But what really sealed this deal was getting them off the Windstream telephones and going with ReWired Telecom VOIP solutions.
Doing this, we were able to save them a whopping $4,285 per month combined across all of their locations.
Our managed services bill for them just so happened to be around $4,300 per month! Just by performing a services audit we were able to reduce their overhead expenses to match the cost of our services, essentially allowing them to have free MSP services.
In essence they got much faster speeds, much better reliability with SLA and dedicated fiber, and much better telephone service, all without costing them an extra dime! If you haven't had your services audit by an MSP it might be a good time to do this yourself or reach out to an MSP in your area such a AlphaCIS. If you are located in Metro Atlanta area, we have many channel partners we work with to make sure you get the best deal possible.
---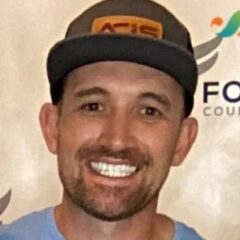 I have worked in the IT industry for 15+ years. During this time I have consulted clients in accounting and finance, manufacturing, automotive and boating, retail and everything in between. My background is in Networking and Cybersecurity
All author posts