Of our efforts goes into making sure you don't have to think about technology.IT WILL JUST WORK!
WHAT'S

INCLUDED

IN

MANAGED

IT

SERVICES
It's like you just hired an IT department for your Metro Atlanta business
Unlimited Support
No matter what the problem is, you are covered! Unlimited support is included in managed services, so your bill won't change from month to month.
Virtual CIO
How much growth are you expecting? What direction is your organization headed in?  We align your technology with your business strategy
Help Desk Support
Access to help desk, with quick turn around times and unlimited support. We are available by phone, email, or text, with 24-7 emergency response.
Proactive Monitoring
When your system generates an error, we are the first to find out about it and fix the problem, often times before you even notice it.
Adv. Cybersecurity
Have peace of mind knowing that our agents are monitoring your systems 24-7 to detect and prevent data breaches, malware, and ransomware attacks.
System Updates
We push only the patches that are confirmed to not break your systems.  This includes updates to network equipment, workstations, & servers.
We price our services based on the number of seats.  You can rest assured that your monthly service charge will not change from month to month!
Most of the benefits of managed services, minus the unlimited support.
System and Network Monitoring
Help Desk Via Phone & Email
Discounted Rate
Includes Everything from Unlimited Support, PLUS advanced cybersecurity.
Endpoint Risk Management
Advanced Threat Prevention
Endpoint Detection & Response
Email Spam & Phishing Filtering
Includes Everything from monitoring only plan, but with support included.
Unlimited Technical Support
Unlimited Networking Support
Priority Ticket Handling
Discounted On-Site Rate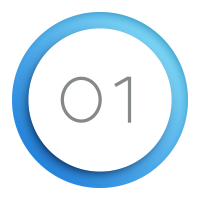 UNDERSTANDING BUSINESS PROCESSES
Technology is pointless unless it's solving a real world business problem.  Before making suggestions or changes, we like to understand the underlying business process.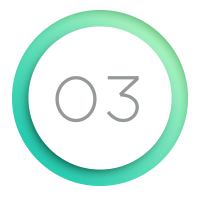 IDENTIFY PAIN-POINTS & SOLUTIONS
Develop a plan to resolve the pain points, fix once-and-for-all, the problems that currently plague efficiency in the business. We do this during the on-boarding process! Resolving outstanding issues makes on-going management much easier for both us and the client.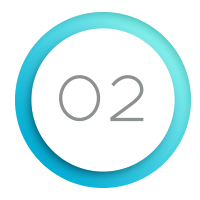 SYSTEM ASSESSMENT
We deploy tools that will scan the network, perform penetration testing (Pen Testing), both internal and external, identify any vulnerabilities, and provide a detailed asset report on all the systems on the network.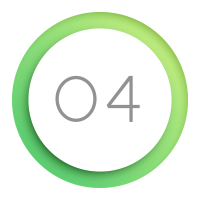 SINGLE POINT OF CONTACT FOR TECHNOLOGY
Fast support with focus on customer satisfaction is at the core of our business. We provide a single point of contact with a help desk to manage multiple cloud services, on premise systems, we monitor security solutions, and juggle all the technology that supports your business functions on your behalf.  It's like you hired an entire experienced IT department.
Schedule a Quick Appointment! Or Call Us Yourself (678) 619-1218 And See How We Can Help Your Business!
SPEAK WITH AN IT CONSULTANT. NOT A SALES PERSON!
ON-SITE VISIT TO ASSES YOUR IT INFRASTRUCTURE
NO PUSHY SALES PEOPLE OR FOLLOW UP SPAM MAIL
GAIN

AN

IT

PARTNER

NOT

JUST

A

VENDOR
---
HOW MUCH SUPPORT DO YOU NEED?
We make it simple!
Select between the 3 plan options.
No complicated levels of support or bundles!
No surprises in your bill, its the same every month.
What is Proactive Monitoring?
It means our agents installed on your system will report problems in real time and automatically create trouble tickets. Proactively eliminating problems works much  better than fighting fires!
24-7-365 monitoring of servers, network equipment, storage devices, and workstations.
Cybersecurity events are closely monitored.
Network monitoring for unusual activity or threats.
Management and monitoring of system backups.
DOES MY COMPANY NEED MANAGED SERVICES?
---
It's up to you to decide if you need Managed IT Services or not.  You are paying for the expert advice along with the benefit of ongoing support through our help desk.  You pay a flat monthly fee, and you know your business is covered.  Ask yourself if it's worth:
Not having your employees figure out tech problems for themselves or you doing it for them.
Knowing if your backups are running or if your systems are fully secured.
Managing Microsoft or any other cloud services or systems.
Wondering if your systems are secured from cyber attacks.
Questioning if you are using the latest tools available at your disposal to aid in your business objectives.
HOW MUCH IS IT?
Our pricing is per seat basis. 
Our monitoring only plans start at just $35/seat
Our full managed services that includes full support starts as low as just $55/seat
Our Full Monitoring, Management + Cybersecurity stack starts at $75/seat
We will work within your set budget
SAVE MONEY
We save clients thousands, by leveraging our partnership network with ISPs and VOIP telecom service providers, which greatly helps offset the price of Managed IT Services.
Increased up-time of your systems.
Increased employee productivity, saving hours of researching IT problems instead of focusing on work.
Prevent costly lawsuits for not meeting compliance or leaking sensitive data.
IT'S LIKE YOU JUST HIRED A FULL TIME IT DEPARTMENT…