Who needs managed services? Not this guy…
"Why do I need to pay for an MSP? It's not like my computer breaks often…"
Typically, what I hear from clients, is that they that look at an MSP as just another utility bill, like your phone or internet. It's really much more than just another overhead expense. A good MSP relieves you, your management, and your staff, from the technical aspect of your business. It allows everyone to focus on their jobs, knowing that supporting technology will work the way it should, because you have a solid managed services partner.
A typical MSP role goes beyond just supporting the underlying technology of the business, they can be relied on for many things such as picking the right ISP, helping with telecom providers, negotiating pricing, helping with software, managing your cloud services, and deciding which software is best suited for your business needs. This is not something you get from a transactional service such as getting your computer fixed, or fixing your broken Wi-Fi router.
That is where the value in managed services actually lies and it's up to the business if that is something important to them. An MSP can lower your overhead by doing an audit of all the services, such as; ISP, VOIP, and cloud services, and can help eliminate, combine, and shop for better deals, which often times lowers the rest of your overhead, to cover the MSP cost.
I'll draw some comparisons to give you a better idea of pros and cons of both just a break-fix IT person, and managed services.
Break-Fix Pros:
Potentially cheaper short term
As needed, does not carry contracts
Viable solution for computer repair (hardware)
Transactional base, once the tech leaves, you never have to see them again
Typically jack of all trades so if you need your car looked at, or a wall painted they can probably help you out as well 🙂
Break Fix Cons:
Not familiar with your system or your long-term strategy
Doesn't understand your business processes
Doesn't have a clear view or understanding of your system
Doesn't have systems in place to manage all machines, processes, control permissions etc.
Is there to fix a single problem, typically, doesn't know or ignores other issues since they aren't getting paid to work on those
Doesn't carry a contract or agreement so they are not reliable for anything that happens to your systems
Typically, not educated on cybersecurity threats or how to best handle them
Typically, doesn't have formal education in IT
Can't perform the role of a CIO
The break fix certainly has a place and it might be the right solution for some businesses. Let's say you don't rely much on your computers to do work, you don't have many employees to keep track of, or your productivity doesn't get hindered by an IT issue, then finding an IT person that will perform some basic break fixes for your business might make more sense.
How about Managed Services?
However, if you need a reliable solution to ensure all systems are running at all times, someone that completely understands your IT infrastructure, that will ensure the technology in place solves a corresponding business process in the most efficient way, and gives you peace of mind, then Managed IT Services (MSP) might be a good solution to look into.
MSP Pros:
Proactive monitoring and management of your systems
On-demand helpdesk to answer any technical question you might have
Regular maintenance to ensure optimal performance of vital applications
Backups and disaster recovery solutions
Strategic IT planning to ensure technology advances align with business goals
A team of IT professionals that understand your systems inside and out
Security solutions to protect against the latest threats
Vendor management to get the best deals on hardware, software, and services such as Telecom and ISP
Generally benefit from discounted rates
MSP Cons:
Requires a monthly fee
May require a long-term contract
Not transactional based, so you will keep seeing the same engineer over and over
Requires your systems to be up to minimum support level
As you can see, there are some definite pros and cons to both break-fix and MSP services. If you are trying to decide which is right for your business, it's important to weigh all the factors and make a decision based on your specific needs. Here is another article I wrote What 5 minutes of interruption can do to your workflow
The recap is that it takes 25 minutes to get back to a task-at-hand after a 5 minute interruption. This will quicky add up if you have to wait on your printer, you have a slow network, or your work process isn't streamlined. This all adds up costing you money in employee productivity. I suggest checking out that article to see how streamlined process can lower your operating costs.
"…the two questions I like to ask…"
For those companies that have worked with a good MSP, most will not go back to running their own systems, or trying to make sense of everything with the IT person that comes around when things break. We are talking about businesses that never had an MSP service, so how do you show value? Sure, I can rattle off a list of features or software that MSPs have, but there is no point if the client doesn't see the value in the service. Instead, what I like to do is ask these 2 simple questions for you to answer:
I hate it when I have to _________________________
And
I wish I could ________________________________
And how would the rest of your team answer this?
At the end of the day, technology is meaningless unless it solves a tangible business problem. What I like to ensure, is that my MSP company, AlphaCIS, answers the above questions for all of our clients. Regardless of what technology has to be used, if it resolves the above questions, that is all that our clients want to hear. Piecing together a solution that facilitates the end result is the underlying value that an MSP brings to the table.
Finding the right MSP comes down to many factors. Here is an article I wrote Read this before you hire an IT support company that goes in depth on what to consider when evaluating an MSP provider.
AlphaCIS is a managed IT services company in Metro Atlanta area that focus on customer service above all, you can book a quick appointment HERE or call us at 678-619-1218
---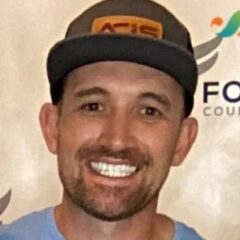 I have worked in the IT industry for 15+ years. During this time I have consulted clients in accounting and finance, manufacturing, automotive and boating, retail and everything in between. My background is in Networking and Cybersecurity
All author posts