How do you migrate to Office 365? Smoothly…
If you are on a different hosted platform of exchange, it takes careful planning, staging, and execution and communication with end users.
Understanding the environment and gathering as much information as possible is the first critical step. This ensures no surprises happen later or you come to a step where you aren't sure how to proceed.
We must first answer some questions prior to migration
Are we only moving email boxes or other office applications like SharePoint and OneDrive and Microsoft Teams?
What are the interdependencies such as shared mailboxes, aliases, shared calendars and permissions.
Migration from on-premise or another version of Exchange?
How are we migrating them? One at a time or in groups based on relationships and dependencies?
Do we have admin access to the current hosted exchange platform?
Do we have access to the Name Server where the domain is pointed in order to update records
What rules and regulations must we follow, such as GDPR or CCPA rules, legal holds, requirements on how and where data is stored?
What are common exchange migration methods?
Cutover Migration
A cutover migration for on-premises Exchange is possible with any version of Exchange, but it's necessary if your on-premises Exchange is MS Exchange Server 2003. Using this method, you may migrate a total of 2,000 mailboxes to Office 365. This style migration can take a few days and during the time while the data is being moved the users are down, unable to see their old mailboxes.
Staged migration
To proceed with a staged migration, you'll need to synchronize your on-premises Active Directory domain and Microsoft 365 or Office 365 accounts using Azure AD sync. The primary domain name used for your on-premises Exchange organization must be the same domain that is in your Microsoft 365 organization. Administrators must have access to the users' mailboxes and after the migration, new outlook profiles will need to be created. This is a recommended way as this has the LEAST amount of downtime and is typically how we do email migrations.
Hybrid Migration
This enables you to migrate from on-premises Exchange Server to O365 while maintaining an on-premises server and providing the appearance and feel of a single Exchange organization across both on-premises and Office 365 organizations. This might be considered as a transitional step toward adopting O365.
Best way that I recommend migrating
The way I like to do migrations to make it as smooth as possible is with the following steps:
Gather user information from the current exchange server and create an account with Microsoft for Office 365.
We then perform a migration of emails that are 30 days and older. In this step we copy all mailbox data, calendars and anything else that is older than 30 days. This process is normally the most time consuming and could take several days to finish depending on the size of the mailbox.
Then when we are ready to perform the cutover, we copy all data that is newer and current, switch MX records in the registrar so that email flows to Microsoft Office 365 Exchange.
Once the email is flowing to the Office 365 mailboxes, we connect to each individual user's computer affected by this change and re-configure their Outlook profiles to Office 365. Once the Outlook profile is switched the transition for end user is almost seamless and causes almost no disruption to the end user outside the time it takes to create new outlook profile (generally a few minutes).
What software to use?
The best way to do this is through BitTitan!  You can get it https://www.bittitan.com/ it has simple pricing, you define source and destination, ensure you have the full permissions list like administrator and impersonation permissions for the admin user on both source and destination.  The software tests connections, if everything is ok, you can perform a stage migration with partial data copied over, then whenever you are ready you can perform the full migration.
Accomplishing this takes planning and stagging, so if your organization needs help with the migration to Office 365, AlphaCIS can help! We will take care of the planning, account creation, migration and switching of the MX records to ensure proper mail flow from start to finish. So if your business is located in the Metro Atlanta area and you are looking for a seamless transition to Office 365 reach out to us to schedule a quick discovery phone call to see how we can help.
---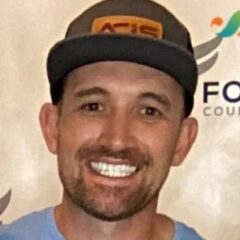 I have worked in the IT industry for 15+ years. During this time I have consulted clients in accounting and finance, manufacturing, automotive and boating, retail and everything in between. My background is in Networking and Cybersecurity
All author posts