Still not on Office 365? Here is a good reason to switch…
Reasons why you should migrate to Office 365 if you are still on another platform.
By now I don't have to explain the benefits of exchange email and why its much better than SMTP and POP3.
What is Exchange or Office 365 email?
Let's just put it this way, if you want a centralized location for your emails that you are accessing with multiple devices, your cell phone, computer, tablet etc. All emails read on any device will be kept and marked read, all emails sent will be marked sent on all devices and email as a whole is kept uniform across all devices with Exchange.
Simplified management
We no longer have to keep dedicated exchange servers, worrying about licenses, patch updates, and other internal on-premise infrastructure to maintain its proper functionality. Office 365 gives us a centralized console with a low monthly fee. All activities are managed through the cloud console.
Security
Having the ability to enable MFA or 2FA for all logins and activities greatly improves overall security. Microsoft manages its own cloud platform so you can be assured that Office 365 applications, and Microsoft email servers are always up to date and patched. All Office 365 email servers are load balanced across multiple datacenters ensuring data integrity and up time.
Why you should make the switch to Office 365
We have one compliance update every 6.5 minutes. It's almost impossible to keep up with. Microsoft Compliance Manager helps simplify this with pre-built assessment for common industry requirements by region.
Provides step-by-step guides and a score of your compliance and steps to improve or fix issues.
The cost for Office 365 is roughly $5 per month, starting with just the email services and going up to $12.50 if you include Microsoft office software. This also gives access to basic Azure AD. Read an article about the advantages of this here.
Odds are, you're not hosting your own exchange server at this point unless your organization is large and you like to maintain the control over the emails with support personnel in place to manage and monitor it. For the rest of us, we are more than likely on a hosted exchange solution. This hosted platform is generally an older Exchange such as 2010, 2013, 2016. These version lack all the common capabilities found in Office 365 to meet your organization's compliance frameworks governing industries such as financial and healthcare.
Email compliance for an organization may require to keep email for particular durations in order to ensure that emails are secure and that any sensitive information contained in them is safeguarded (typically via encryption), as well as to ensure that senders and receivers are properly verified and authenticated.
If your organization is still using an older version of hosted exchange, AlphaCIS can help your organization migrate to Office 365. We will take care of all the planning, staging and migration to ensure that the transition to a new Office 365 email goes smooth without any disruptions to the end users.  Contact AlphaCIS to schedule a quick call with an engineer today to see how we can help!
---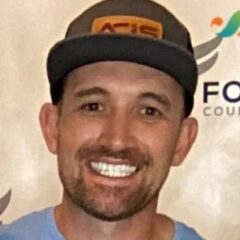 I have worked in the IT industry for 15+ years. During this time I have consulted clients in accounting and finance, manufacturing, automotive and boating, retail and everything in between. My background is in Networking and Cybersecurity
All author posts