What is the cost for managed IT services in Atlanta?
What is the cost for managed IT services in Atlanta in 2023? 
The answer to this question varies depending on the companies and services they offer. Most MSPs will sound the same when it comes to the service and their promises however; every offering is different and you will be hard pressed to find two MSPs that use the same tools in their offerings stack. An offerings stack is basically the technology your MSP uses to deliver their services.  
The cost for managed IT services in Atlanta can range anywhere from $50-200 per user per month and may include a one time setup fee as well. This rate will vary based on the service contract, server requirements and other technical needs of your business. Additionally, some companies may offer extra support or services for an additional fee. It is important to understand how much you need from managed IT services, and what you can afford before making any commitments to an MSP.  
When considering the cost for managed IT services in Atlanta, it's also important to consider the benefits of working with a dependable MSP. An experienced MSP will not only provide you with quality services, but they can also help you optimize your technology and increase the efficiency of your business. This could result in increased productivity and cost savings over time that could offset the cost of managed IT services. As part of onboarding process of a new client AlphaCIS performs a services audit, we look through service agreement contracts with ISP (internet service providers), telephone services and software agreements. We are then able to make a determination to see if those agreements can be negotiated or maybe better and cheaper services are available now instead. This helps our client's cut costs they didn't know they had and in some cases get the full cost of MSP services covered entirely! It's certainly worth us taking a look, even if you don't decide to go with our services, you will at least know you can save on your overhead!  
Generally most MSPs charge by device or by users or combination of both, this is normally due to them paying licenses per device supported. All Managed Service Providers will have the following tools and licenses that they are paying for. 
The typical tools include : 
RMM – Remote monitoring and management tool that is used for proactive system monitoring, patch management and trouble ticket handling. Tools like NinjaOne, ConnectWise, N-able and Atera to name a few.

 

Remote control tools like Logmein, Teamviewer or Anydesk is also licensed on top of this to allow for an easier way or an additional way to remote into these machines.

 

Cloud Backup Services such as MSP360, NovaBackup, Acronis and many others. These costs generally are determined by the amount of storage used and number of systems being backed up.

 

Cybersecurity which could include a wide variety of services such as Antivirus (AV), advanced threat response (RDR) and Dark web monitoring (DWM). Email security and if you are moving towards a zero trust infrastructure, would require additional tools as well. 

 
These are fixed costs per device supported that are built into each quote. Obviously on top of this, MSPs will charge for labor and then roughly a 70% margin. 
" …these savings are passed on to our clients." 
Here at AlphaCIS our RMM tools are not based on the number of devices support, meaning that we are paying the same flat fee regardless of how many machines we are supporting in your organization. By doing this, we are able to minimize OUR expenses and pass these savings on to you – OUR customers. However, some costs cannot be avoided such as with cybersecurity and backups. We still charge per device that is protected or by the amount of data stored in the cloud; yet these prices remain affordable and still offer the level and quality of services that our customers expect from us.  
We typically offer 3 plans to keep things simple. These plans of course vary per customer and depend on the complexity of the environment, the number of servers that are supported and network equipment that needs to be managed. The price per user also changes with the numbers, we typically have cost breaks for 10-30 users, 30-50 users and 50+ users. We want to make MSP services available to any size business, so our most basic support package starts at just $35/user. This will get you basic security, monitoring of your devices and a discounted hourly rate on labor.  
 

ITEMS

 

PLAN SELECTED

 

Quantity

 

TOTAL

 

01.

 

Managed Services + Security for a user




Monitoring + basic security ($35/user)

 

Monitoring + Unlimited Support ($85/user) 

Monitoring + Unlimited Support & Security ($115/user) 

$35

 

10

 

$350

 

02.

 

Additional Computer

 

$35

 

—

 

$—

 

04.

 

Network & Firewall monitoring and maintenance

 

$95

 

1

 

$95

 

05. 

 

Servers Supported

 

$150

 

0

 

$0

 

06.

 

Managed Cloud Backup varies depending on the amount of data

 

$–

 

—

 

$—

 

 

 

 

TOTAL MONTHLY:

 

$445

 
Typically this is how you can calculate our pricing, so for a 10 person company with monitoring only and basic security your bill will be under $500 per month. 
 Typical MSP cost in Atlanta, GA ranges from $100-$250 per user, 
for complete support. We keep our costs around 50-95 per device supported depending on the services. Of course, the more users that are supported the lower the cost. 
With AlphaCIS your cost for managing a company varies depending on full services or just monitoring only and the level of security your organization needs. 
A 20 Person firm will range somewhere from $1,000-1,900 depending on the services selected. 
A 50 Person firm would range somewhere from $2,500 – $4,750 per month depending on the services selected. 
If the company is co-managed and has an internal IT staff where the day to day tickets are handled by the IT department and the MSP is only involved for more advanced support, the price for a 100 person firm would range around $3,500 – $5,000 per month. 
Managed Service Providers typically include a 12 month, 24 month, or 36 month long contract. This is done to protect the client and establish what is expected from both parties. 
Year-long agreements allow the MSP to mitigate the costs over a period of time. For example, an MSP would have to charge higher rates if the contract was only for a few months. An Example; if a client had an absorbent amount of trouble tickets come in one month, the MSP would lose money on the labor, however the goal would be that they would make up for it next month with a lesser ticket load. At AlphaCIS we have 12 month agreements and we offer the first 60 days no question asked service cancelation policy. This means that you get to test drive us for 60 days of the agreement with the ability to cancel anytime if you don't feel like we are good match or our services aren't up to your standards. We are confident in offering this because we are that certain that you will love our team and support staff that you will decide to stick with us for many years 🙂  
Hopefully this helped you understand how the pricing is calculated and what you can expect to pay in the Atlanta area for the Managed IT Services. 
 Searching for a Managed Services Provider? Let AlphaCIS guide you through the process and determine what your needs are. If our services fit, we'll be happy to help! In case they don't, AlphaCIS partners with many local vendors that can provide an appropriate solution. You can book a quick discovery call here or call us at 678-619-1218 
---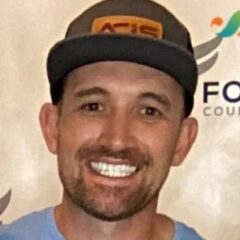 I have worked in the IT industry for 15+ years. During this time I have consulted clients in accounting and finance, manufacturing, automotive and boating, retail and everything in between. My background is in Networking and Cybersecurity
All author posts