What is the cost for managed IT services in Atlanta?
The answer to this question varies depending on the companies and services they offer. Most MSPs will sound the same when it comes to the service and their promises however; every market is different, that is to say that the MSP cost in NewYork city is different than it is in Atlanta. MSP to MSP also charge based on the software they use and the licenses they are paying for.
Generally most MSPs charge by device, this is normally due to them paying licenses by devices. All Managed Service Providers will have the following tools and licenses that they are paying for.
The typical tools include :
Proactive System monitoring, patch management tools like
Kaseya VSA, SolarWinds N-Central or Atera
Remote control tools like Logmein, Teamviewer or Anydesk
Cloud Backup Services such as Microsofoft 365, NovaBackup, Acronis and many others. These costs generally are determined by the amount of storage used and number of systems being backed up.
Antivirus (AV) and Malware protection
Office and other Microsoft licenses that are being offered and managed.
These are fixed costs per device supported that are built into each quote. Obviously on top of this, MSPs will charge for labor and then roughly a 70% margin.
" …these savings are passed on to our clients."
We at AlphaCIS use management and monitoring tools that are not costing us per device, so we are able to reduce some of our fixed expenses and, instead cover per user, and these savings are passed on
to our clients.
We don't like to nickel and dime as it creates more work for everyone and ends up costing the client more money and frustration. Generally speaking, it's better to select plans that are fully inclusive and there is no wondering what is being charged for and what is covered. Also, this ensures you have the full support your company actually needs.
Typical MSP cost in Atlanta, GA ranges from $100-$250 per user,
for complete support. We keep our costs around 50-95 per device supported depending on the services. Of course, the more users that are supported the lower the cost.
With AlphaCIS your cost for managing a company varies depending on full services or just monitoring only.
A 20 Person firm will range somewhere from $1,000-1,900 depending on the services selected.
A 50 Person firm would range somewhere from $2,500 – $4,750 per month depending on the services selected.
If the company is co-managed and has an internal IT staff where the day to day tickets are handled by the IT department and the MSP is only involved for more advanced support, the price for a 100 person firm would range around $3500 – $5,000 per month.
Managed Service Providers typically include a 12 month, 24 month, or 36 month long contract. This is done to protect the client and establish what is expected from both parties.
Year-long contracts allow the MSP to mitigate the costs over a period of time. For example, an MSP would have to charge higher rates if the contract was only for a few months. In Example; if a client had an absorbent amount of trouble tickets come in one month, the MSP would lose money on the labor, however the goal would be that they would make for it next month with a lesser ticket load.
Hopefully this helped you understand how the pricing is calculated and what you can expect to pay in the Atlanta area for the Managed IT Services.
If you are looking for a Managed Services Provider,  AlphaCIS can help your business navigate and find out what your needs are.  If we can help great! If not we work with many vendors in the area that we can recomend!
---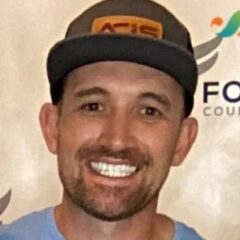 I have worked in the IT industry for 15+ years. During this time I have consulted clients in accounting and finance, manufacturing, automotive and boating, retail and everything in between. My background is in Networking and Cybersecurity
All author posts